New families to WCS automatically receive a 30% discount off the first year of tuition!
Wayside Christian School is dedicated to providing accessible, quality Christian education to families who desire it. Wayside does not receive any government funding and is supported entirely through student tuition and fees, gifts, and special fundraising projects. 
We understand that tuition can be an obstacle for some families, and want to alleviate that burden as much as possible. Around 80% of families receive some kind of tuition discount or financial assistance, reducing their tuition amount owed, and we encourage anyone considering our school to contact our office to find out what assistance may be available. 
At Wayside Christian School, we value making quality education accessible to everyone who wants it, and strive to provide affordable tuition rates and fees. We hope that this commitment helps more families realize their desire of a Christian education.
In our commitment to providing accessible, quality Christian education, Wayside offers various discounts and financial assistance opportunities. New families to WCS benefit from a 30% reduction on their first year of tuition and a 15% reduction for the second year. Multi-child families receive discounts starting from their second child.
Furthermore, we have partnered with two independent scholarship granting organizations that families can apply to for further financial assistance. To learn more about the discounts and financial assistance available at WCS, please view the brochures posted below or contact the school office.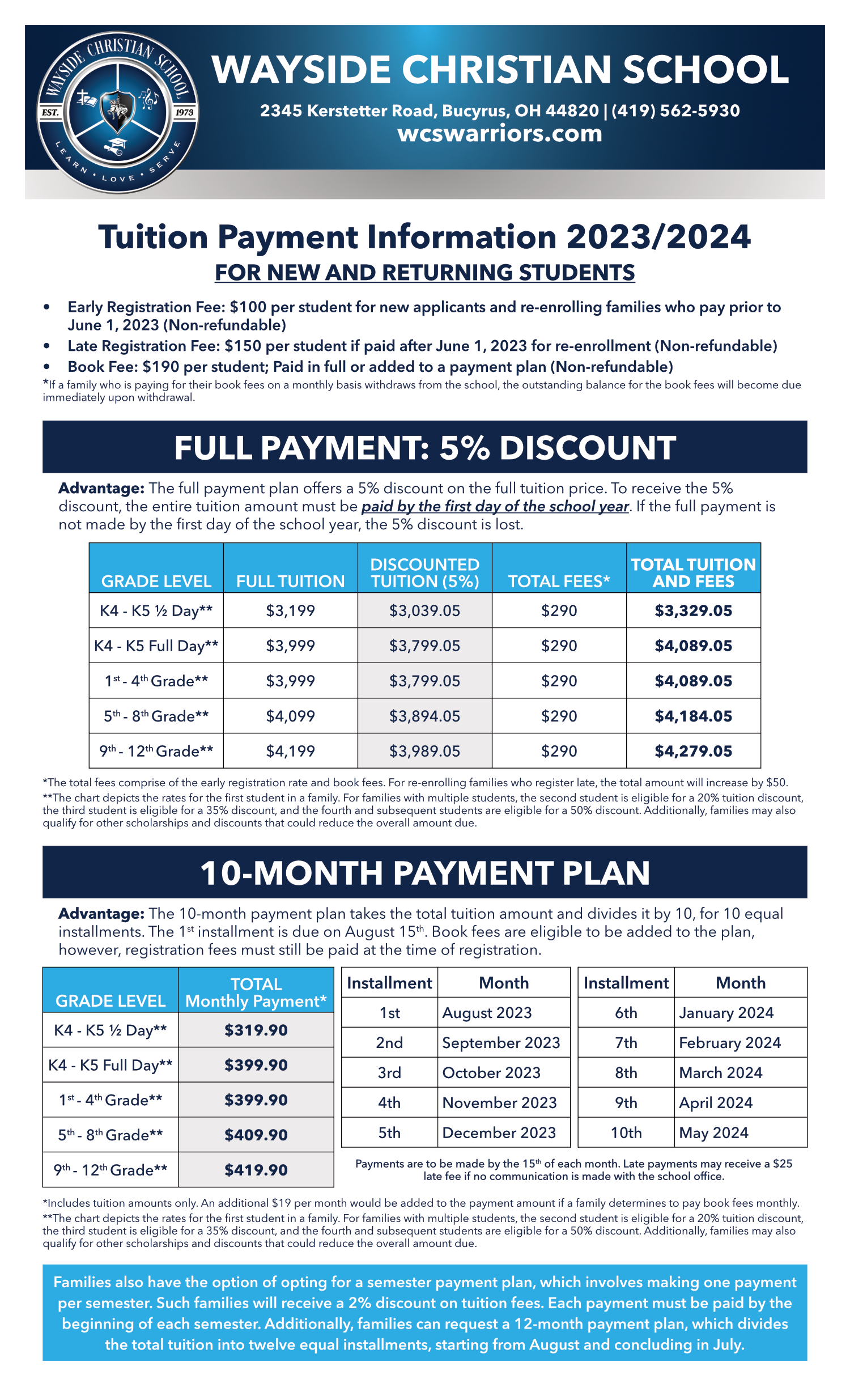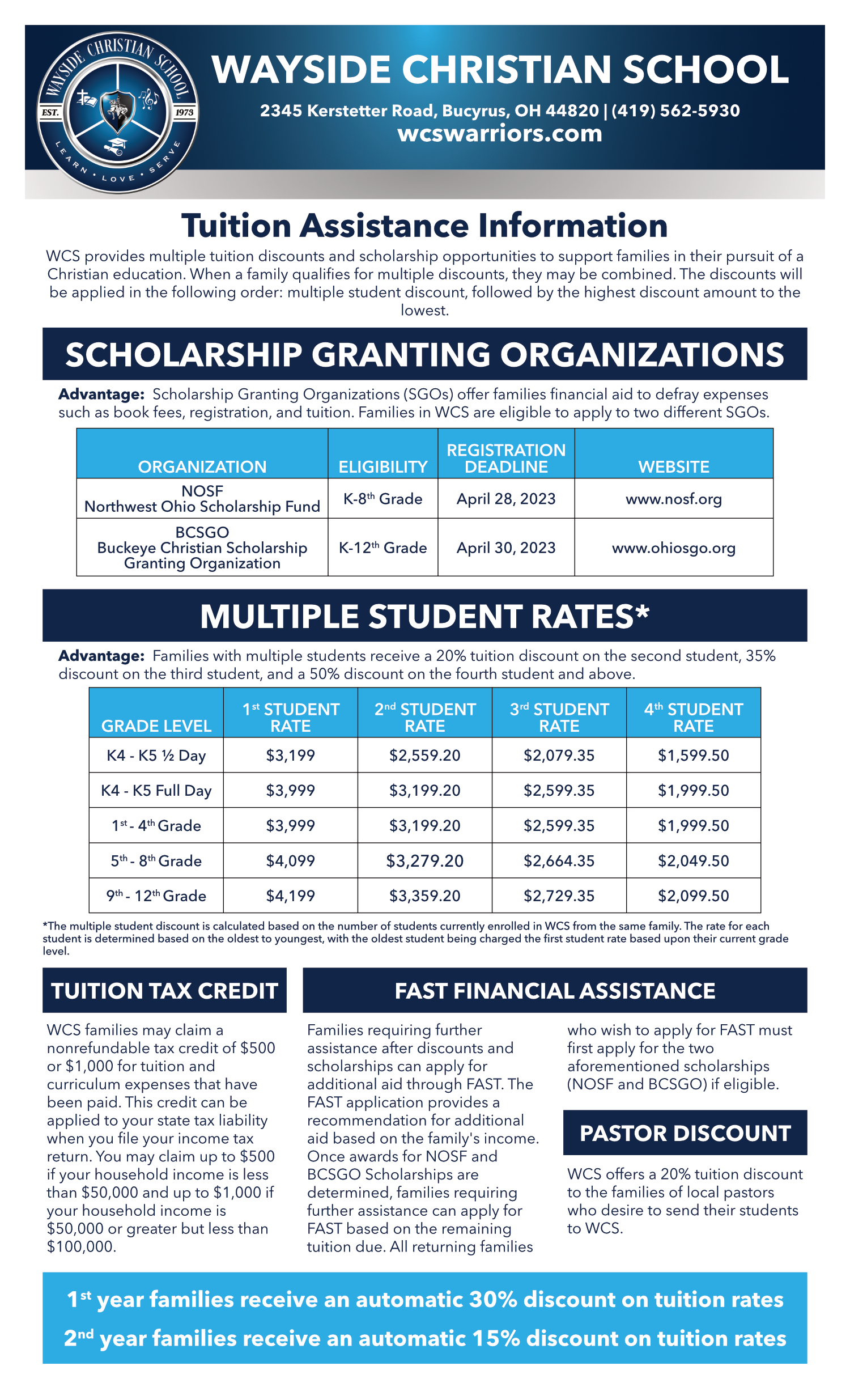 New family discount available!
 30% discount off the first year of tuition & 15% discount off the second year!