"Teachers plant the seeds of knowledge that last a lifetime."
WCS has a long history of providing students with a Christ-centered, biblically-based, and academically rigorous education. At the Middle School and High School level, we strive to prepare young people for success in their future academic pursuits. Our classes are taught from a Biblical worldview, and our highly qualified faculty members are dedicated to engaging students in meaningful learning and challenging them to think critically. 
We also prioritize the development of our students' hearts and personal walks with the Lord. As a result, we seek to provide mentorship and guidance so that our students can grow in their knowledge of the Lord and develop Christ-like character. We want them to graduate from WCS as confident, mature young men and women, ready to serve the Lord and others wherever their paths may lead.
When it comes to our secondary program, we believe that the three words that best capture our purpose and goals are Learn, Love, and Serve. It is our intent to ensure that our students learn with excellence, love with compassion, and serve with grace.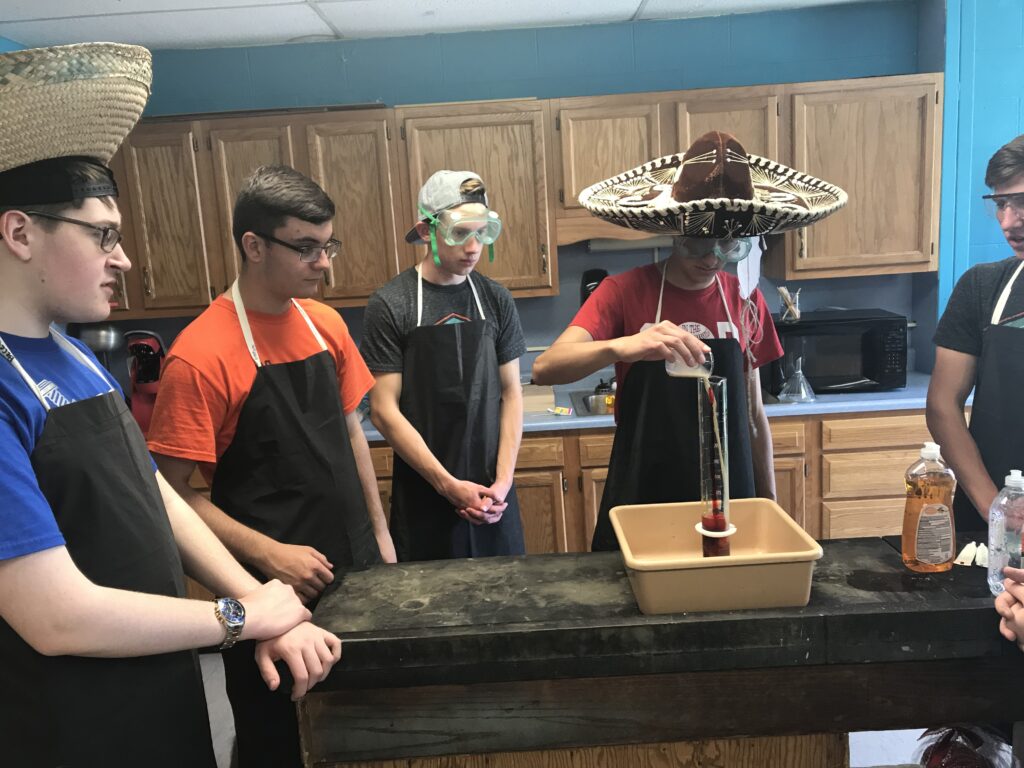 The education offered at WCS balances both academic rigor and spiritual growth. Our teachers are dedicated to preparing students for success in the core subjects of Science, Social Studies, Math, and English, while also providing opportunities for them to develop their talents and interests through music, speech, drama, technology, and language courses.
At WCS, we believe that every student is gifted by God with the ability to learn and understand the world around them. Our teachers work to foster this ability by teaching students to think critically and assess information from a biblical perspective. This approach to education prepares students for a lifetime of learning and service to God and others.
At Wayside Christian School, our goal is to cultivate an atmosphere of love, rooted in the belief that the greatest commandment is to love God and love others. To help students understand and experience the love of God, we offer regular chapel services, daily Bible classes, guided daily devotions, and personal interaction with teachers who are committed to their spiritual growth and development. As students grow in their understanding of God's love for them, they are better equipped to love and serve others in their communities and beyond.
Only when understanding and embracing learning and fostering a sense of love can true leadership through serving be realized. Our students are empowered to serve others through embodying a strong work ethic, cultivating diligence, and internalizing a sense of responsibility. We believe that these qualities will help our students to become successful, well-rounded individuals as they progress from WCS and into the world.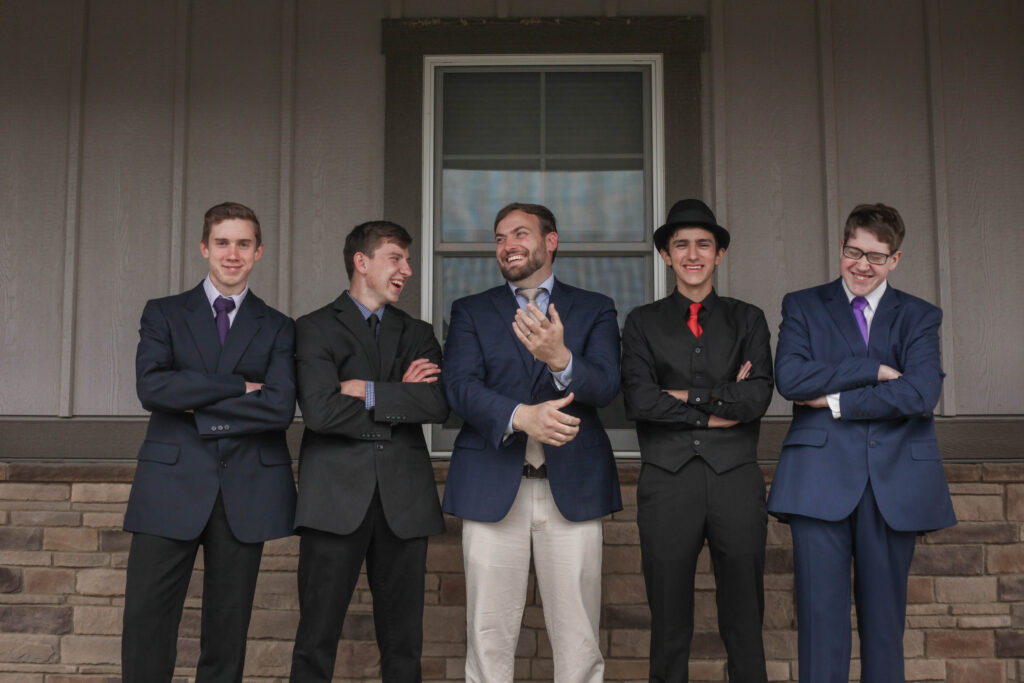 We strongly encourage our students to pursue college education and consider taking advantage of the dual-enrollment courses available through colleges and universities. Through the College Credit Plus program, students in Ohio can receive financial assistance towards the tuition of certain dual-enrollment courses. Additionally, as we value Christian education, families should explore the possibility of taking courses at Christian Colleges and Universities. 
Furthermore, we have also partnered with Ignitia Virtual Academy to offer our students access to a variety of online Career and Technical Education (CTE) courses, providing them with opportunities to fulfill some of their elective graduation requirements and learn valuable skills for the future.
At Wayside Christian School (WCS), we are committed to providing students with a comprehensive education that goes beyond the classroom. We offer a range of exciting opportunities that encourage students to develop a Biblical worldview and put it into practice. 
Athletics, robotics club, fine arts competitions, retreats, field trips, and community service projects are all ways for students to grow in knowledge as well as in character and service. Our athletic teams compete in the BCSO and various school tournaments, providing students with a chance to develop physical fitness while also cultivating teamwork and sportsmanship. Robotics offers students the opportunity to work together to design, build, and program robots to complete tasks. Through fine arts competitions, students can showcase their creativity and talent in a variety of artistic outlets. 
In addition, students can benefit from retreats and field trips which allow them to explore new places, build relationships, and learn more about their faith and the world around them. In all of these activities, we provide guidance and support to ensure our students can create meaningful experiences, while also engaging in service projects to lend a helping hand to our community.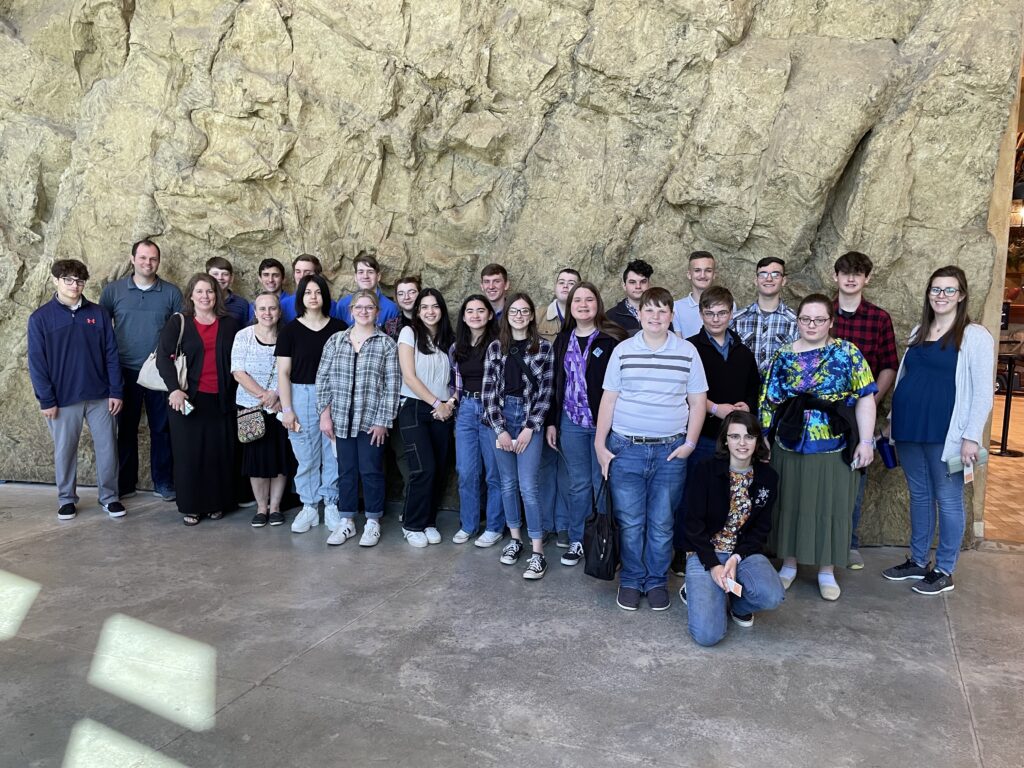 Become part of the WCS family today!